Black Friday is over and that only means one thing, it's almost time for Cyber Monday --my favorite day of the year to shop! I can always find great deals online and have a list of things I will be looking for this year including a great deal on Photo Christmas Cards.
I found some of the cutest ones at Minted.com with my favorite being this 'Wreck the Halls' photo card. With 2 boys that are both cute and wild this one seems appropriate to send out this year!
I love anything sparkly and adore this 'Bold Sparkle Holiday' photo card too. The gold glitter is so much fun!
The holidays really are the happiest time of the year making this 'Holiday Revelry Holiday' photo card perfect. I love the simplicity of it and the font is super cute!
While looking for holiday photo cards at Minted.com I also came across a great gift idea for my in-laws, Personalized Photo Calendars. I love this idea. They have so many appointments to keep track of and I really think they would love a calendar with pictures of their grandkids on each page of the month. I love that Minted has so many different designs to choose from!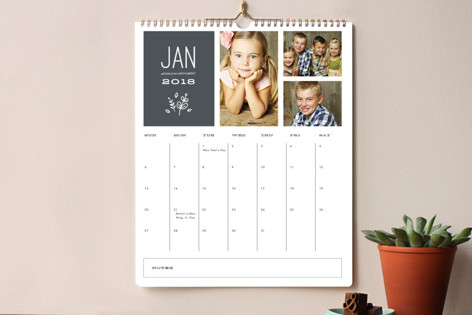 I will definitely be checking out Minted.com's Cyber Monday sale tomorrow. You can too by visiting:
Happy Cyber Monday Shopping!!