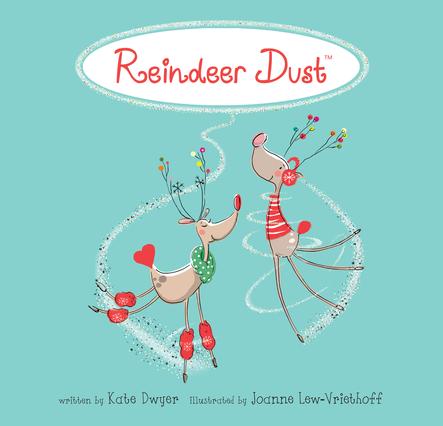 If you believe in Santa Claus, fairy tales and making dreams come true, then Reindeer Dust is the book for you!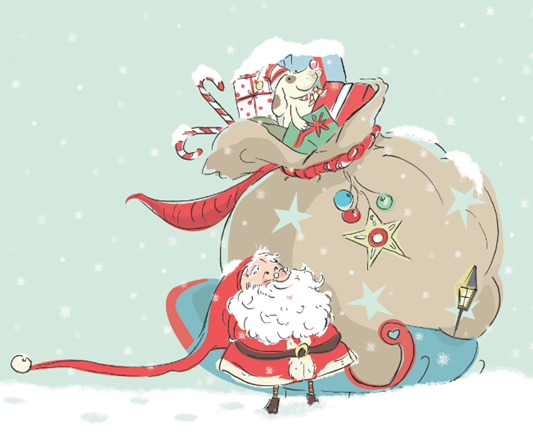 If you love Christmas traditions and gearing up for Santa's arrival then this is a great book to read this holiday and the perfect gift idea as well! Reindeer Dust is an interactive picture book that engages the imagination through family participation. The book tells the classic tale of how the Reindeer Dust tradition first began. Designed with the entire family in mind, the book includes the magical Reindeer Dust recipe which is said to attract Santa's reindeer on Christmas Day so he'll be sure to make a stop at your house this holiday!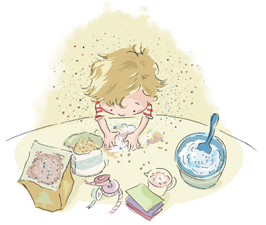 Kids of all ages will love reading the poem and making this easy recipe to sprinkle on the lawn come Christmas Eve.
REINDEER DUST
(Makes 15-20 servings)
Ingredients:
1/2 cup bran for strength
1/4 cup natural or brown sugar to sparkle
15 decorative boxes or bags
Mix together the oats, bran and brown sugar in a medium bowl. Scoop 2-3 tablespoons of the mixture into each cellophane bag. Tie with ribbon. Insert each magical reindeer dust packet into a decorative box or bag. Sprinkle the Reindeer Dust on the lawn Christmas Eve to attract Santa's Reindeer!
It's so fun having traditions that spark fun and make the holidays a little more magical. Learn more about the Reindeer Dust book by visiting: