The Jackson Five Family received a complimentary product sample from Colgate-Palmolive to help facilitate this review. However, all opinions are honest and our own!
Getting kids to wash their hands can sometimes be a chore. I have one kid who is a germaphobe who wouldn't dare leave the bathroom without washing, and one who likes to forget!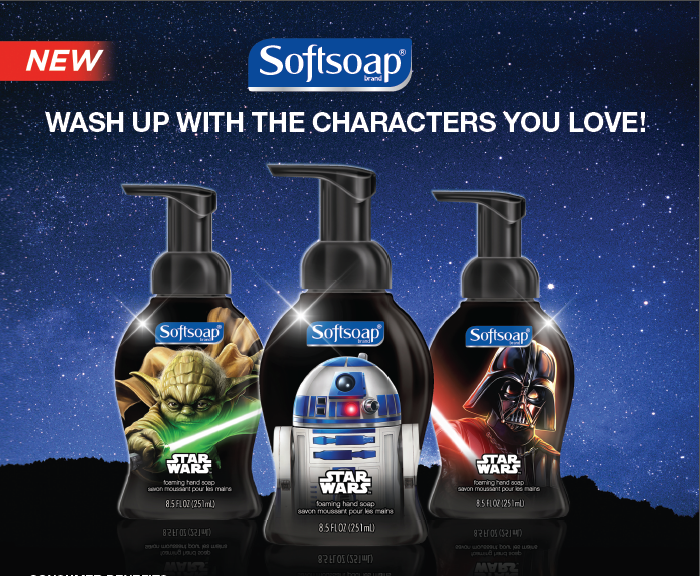 Something as simple as displaying a favorite character like Star Wars R2D2, Darth Vader or Yoda can really do the trick. I put these in our bathrooms and he now thinks it's so cool washing his hands. I've got him saying "May the force be with hand washing" haha --hey whatever works!
Softsoap brand also launched Frozen Foaming Hand Soap. My nieces will love using these when they come over. Featuring their favorite characters like Elsa, Olaf and Elsa and Anna together on the front makes them so cute!
They all smell really good and we're big fans of the foaming soap. It's easy for kids to pump out, lathers really well and the foam doesn't drip all over before they get their hands in the sink water.
The Softsoap character foaming hand soaps retail for around $2.99 and can be found at mass retail, drug and grocery stores nationwide.
Learn more about Softsoap and all of their great products by visiting: