I've always loved Thirty-One Gifts --I'm sure you're familiar with the brand, but if not it is a direct selling organization offering personalized stylish and functional purses, wallets, totes, accessories, organizing solutions, jewelry and much more. All products are sold through independent sales Consultants at home-based parties and the company headquarters are located right here in Ohio.
Thirty-One is all about empowering women and giving them the tools to achieve financial freedom and to support their personal 'Whys' making the path to that freedom simple, easy and fun and full of rewarding experiences. In 2014 Thirty-One was named the fastest-growing woman owned business in the world!
A few weeks ago my sister and I were invited to attend the National Conference in Columbus and we had an amazing time! We got to see what the fun was all about, hear some great speakers, as well as the company's founder Cindy Monroe, learn abou

t

new fall products and so much more. We were treated to several Thirty-One products and I'm excited to share them!
Whether you're a teacher, student, mom or simply love great organization Thirty-One has some great products as the new school year starts!
1. I love their #1 Thermal Tote ($18) in Preppy Poppy. Thirty-One offers many great products to carry your lunch to school or work and it was perfect to carry drinks on our hot bike ride the other day. I could put our drinks on the inside and my phone in the exterior pocket. Preppy Poppy is such a fun, happy stripe (available in many other colors/patterns).
2. Tons of Funds ($58) --Sometimes you just need hands free and this Tons of Funds wallet/wristlet/purse is just that. This is perfect for busy moms and college students. We just went on vacation and this is the only purse I brought. It has 10 credit card slots, one bill slot, a middle zipper perfect for lip gloss and loose change and a see through ID window that works great for your license or school id. It's zip-around/magnetic flap closure keeps your essentials safe and secure (available in several fun colors and patterns).
4. I also love the Rubie Mini -- A little more affordable than the Tons of Funds at only $22 it comes in 4 fun colors, can be personalized, offers a zipper closure and a fun polka dot interior. Pair it with the Wristlet Strap ($8) and you'll be ready to tailgate at your favorite game this fall!
5. If you need BIG I love the Soft Utility Tote ($48) and my sister loves the Large Utility Tote ($35). The Soft Utility Tote is flexible and allows easy carrying. It has a snap closure and cute ties that are optional for extra securing. It's huge and would be great for carrying laundry, taking to the pool and perfect for travel. The Large Utility Tote is one many love. It has more structure with its wire support around the opening to hold the shape. Add a Top-A-Tote ($10) to secure contents inside. Take it to the beach, carry groceries in your car without having to worry about them spilling or all of your books and paperwork to school or work.
I just received the new fall catalog and there are so many fun items and new prints.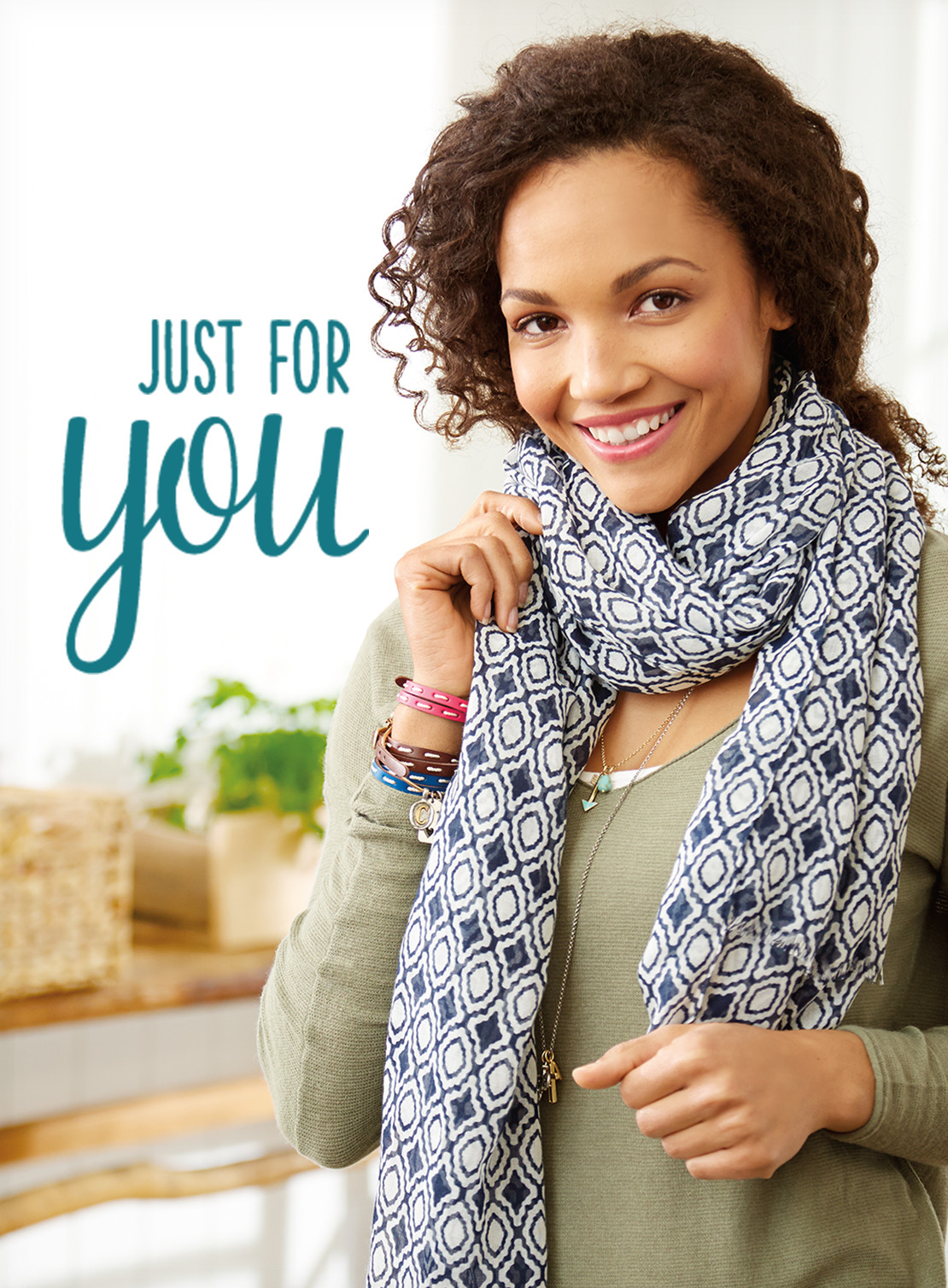 Thirty-One has some pretty cute scarves and jewelry along with all of your organizational needs! Check out everything Thirty-One has to offer by visiting:
-----------------------------------
As we start the new school year getting into a new routine and having organization is so important. I've teamed up with Thirty-One to give one lucky reader the chance to win a Large Utility Tote in the pattern of their choice, along with a lid and any embroidery they would like!
- Good Luck / Enter Below -