The Jackson Five Family received a complimentary product sample to help facilitate this reader feature. However, all opinions are honest and our own!
Are you still looking for the perfect Mother's Day gift? Maybe something that is different than the typical candy and flowers. Something that will make mom(or yourself) feel better when looking in the mirror or facing the world. If so we have a great idea --it's the Smile Brilliant
Home Teeth Whitening Kit.
Smiles are so important, why not give mom or yourself the gift of whiter teeth! I recently partnered with Smile Brilliant to give their DIY Custom
Teeth Whitening Trays
a try and I am so excited to share my experience with you.
Custom fitting the trays myself was super easy too. Smile Brilliant gives you a step-by-step guide that walks you through the tray molding process and even sends extra just in case you mess up. Once you get your teeth impressions made you simply package them up in the prepaid envelope included in the kit and send to the lab. Once they receive and custom make your trays you get them back 3 to 5 times faster than the dentist office could and you'll be ready to start whitening in no time.
Another thing I was worried about was
sensitivity
. If you've ever whitened before either using strips or even had a professional
UV light treatment
done you know that sensitivity can occur. It's normal to experience some sensitivity and up to 60% of us will experience it at one time or another. Smile Brilliant not only offers their
vegan and cruelty-free
Whitening Gel's, but they also offer you their Desensitizing Gel which is scientifically engineered to reduce tooth sensitivity and help prevent re-staining.
-------------------------------------
So would I recommend Smile Brilliant's Teeth Whitening Kit? YES!! For a busy mom who also loves to drink tea I highly recommend this at home whitening kit. It was easy to make my impressions, easy to pop the whitening trays in before bed or in the morning as I was getting ready, taking the kids to school etc and the best part? My results....
After just a few weeks of whitening my teeth they are noticeably whiter. When you're smile looks good you feel so much more confident about yourself. It's amazing how tea can really stain your teeth, if you're a coffee drinker this kit would be perfect for you too. I will definitely be continuing this beauty regimen to keep my teeth looking whiter and brighter.
If you're looking for a fun Mother's Day Gift or a little treat for your own pampering Smile Brilliant has a great offer going on right now.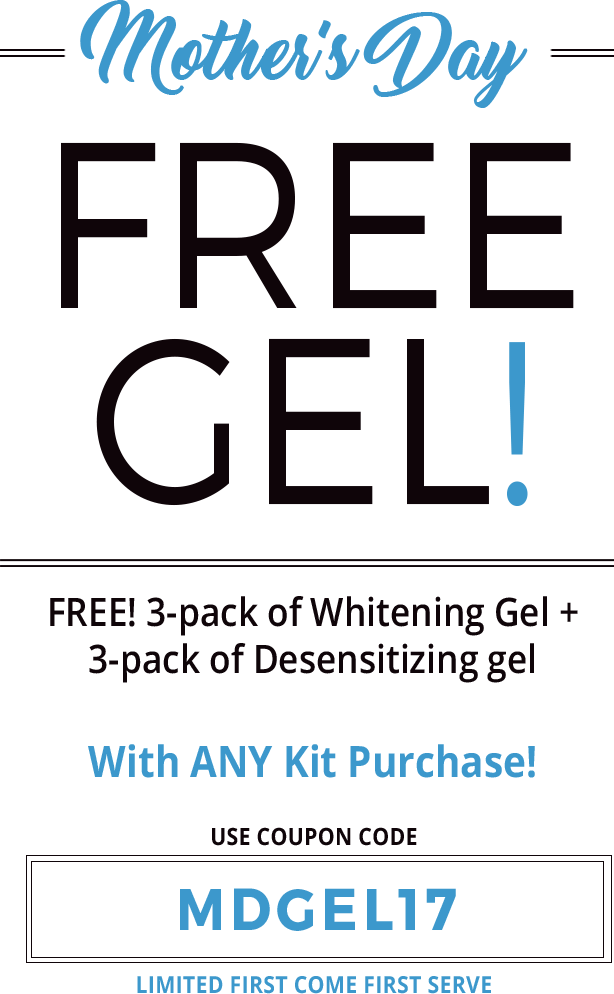 Visit Smile Brilliant to take advantage of this offer and to learn more about their teeth whitening kits and products: