You may recall in the past I featured Smile Brilliant's custom-fitted teeth whitening system and was very pleased with the results. Taking care of your teeth and having a healthy, bright, white smile is so important and one of the first things people see.
Today I'm excited to share that I've teamed up with Smile Brilliant once again and am sharing some of our favorite products for our teenage boys. They both have braces on and have both struggled cleaning really well. With braces it's hard to get into every nook and cranny, and well they are boys and sometimes just don't take the time to do as good of a job as they should. So any products that simplify oral care and help them achieve their best, clean, healthy smile we're all about!
Smile Brilliant's oral care products are custom formulated with the latest research to improve oral care through real science and innovation. Their lab direct process makes achieving professional results at an affordable price easy. In the last few years, they've taken this model and expanded their line of oral health products to include something for everyone including electric toothbrushes and water flossers, whitening treatments, dental probiotics, plaque highlighters and night guards to name a few.
So the first product to help the boys with their teeth cleaning is Smile Brillant's cariPro Ultrasonic Electric Toothbrush. It removes up to 7x more plaque than a manual toothbrush, improves gum health in just 2 weeks and helps to achieve 2x whiter teeth in just a single week. It's simple to use, holds a charge up to 30 days, features 5 brush modes: clean, white, massage, gum care and sensitive, features 40 thousand vibrations and is waterproof.
The boys LOVE this electric toothbrush. Both boys said their teeth have never felt so clean and wish they would have had these from the beginning of braces. They can tell a huge difference in cleaning and removing food and gunk around the braces. Each electric toothbrush comes with 2 brush heads so I gave it a try as well and will vouch that this one makes your teeth feel dentist clean. I love going to the dentist for a good cleaning and am always amazed how different your teeth feel right after, and this toothbrush 100% gives you that I just got my teeth professionally cleaned feeling. I think an electric toothbrush is just more fun to use as well and they actually enjoy brushing their teeth and with the vibrations, even if they aren't doing the best on their end, the toothbrush is! Highly, highly recommend!
Another awesome product is the cariPRO Cordless Water Flosser. We've had water flossers in the past and they are always recommended by our dentist, but I hate clutter and messiness and the water flosser we previously had was a large corded one. I hated it being out on the counter, and it was always just a drippy mess. This cordless water flosser is the perfect solution. It's very slim, more like a toothbrush and so easy for the boys to use without making a mess. They just fill the bottom of it with water and it's ready to use!
The cariPRO Cordless Water Flosser removes up to 99.9% of plaque from treated areas, up to 50% more effective for improving gum health when compared to string floss, has a high frequency pulsed flow, 360-degree tip rotation, 20 day charge, comes with 4 different tip attachments, 3 flossing modes: normal, soft, and pulse, is waterproof and again so easy to use! I love that it has an orthodontic tip attachment specifically designed to help remove plaque from their braces and it helps flush out food debris that is hard to reach. They both love that it's cordless and all they have to do is add water and start using. They've never been good at using the floss threaders made for braces, so they skipped flossing altogether. With this, there is no excuse, it's simply that easy to use!
Smile Brilliant also sent some berry blast flavored Plaque Highlighters over. These make it easy for kids to see where they need some extra help brushing. They simply chew one of the tablets, swish it around for 30 seconds, spit and the highlighters show them right where there is plaque, tarter and bacteria lingering around making it easy for them to see and then brush some more. These are great for kids with braces but recommended for ages 5 and up so they are great for little kids who also might not brush as good as they should. I love that they are gluten free, sugar free and vegan.
The last product is a little bit newer to oral care and it's Smile Brilliant's cariPRO Dental Probiotics. Dental Probiotcs are clinically studied to replenish a healthy microbiome after you brush. Introducing quality probiotics to the oral cavity can reduce the growth of harmful bacteria which causes bad breath, plaque, and weakened immune defenses. Simply chew 1 tablet after brushing or using mouthwash to help fight plaque build-up, support good breath and gum health. Craig and I both received a one month supply and have been taking them daily! Smile Brilliant also has dental probiotics for kids so make sure you check those out as well.
If you're looking to improve your oral health or need products to help your kids keep their teeth clean, I can't recommend Smile Brilliant's products enough. If your kids have braces I would 110% recommend getting them the Smile Brilliant electric toothbrush and water flosser. The boys are so mad I didn't get them these products sooner because they can tell a big difference in how they are cleaning around their braces. It's a small investment compared to the price of braces and totally worth the purchase!
Use Code jacksonfivefamily20 to Save 20% OFF Your Smile Brilliant purchase!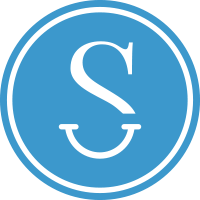 WEBSITE | FACEBOOK | TWITTER | INSTAGRAM | PINTEREST
1 Lucky Winner Will Win A 30 Day Supply of Smile Brilliant's cariPRO Dental Probiotics! Simply visit the Smile Brillant Dental Probiotics for Adults page and come back and leave a comment on why you'd like to give them a try!
Winner will be chosen and notified on 5/2/2022
(Open to those in the US, Canada and UK)
The Jackson Five Family received a complimentary product sample to help facilitate this reader feature. However, all opinion are honest and our own!